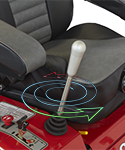 Country Clipper's industry exclusive Joystick control is the new standard in zero turn operation.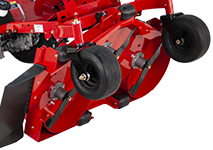 Country Clipper mowers are built to last with a rugged all steel frame and heavy-duty fabricated steel decks with strategic reinforcements. Stand-up deck is a standard feature on every Country Clipper mower.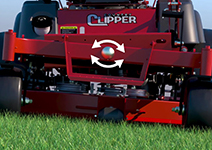 Country Clipper's pivoting axle flows with the contour of your yard to virtually elminate scalping and gouging for a quality manicured cut.
Pat's Small Engine has Residential and Commerical Country Clipper zero turn mowers at prices too low to advertise! Please call or text 763-248-0064 or email sales@psep.biz for pricing and availability. Click the links below to see all the great types of mowers Country Clipper and Pat's Small Engine has to offer!